From the moment he held in his hand a cut crystal given to him by his brother, Glenn Lehrer was inspired, fascinated by the idea of carving stones. With no established tradition to follow here in the United States, Glenn simply picked up a tool and dug in, testing the possibilities and experimenting with various methods for carving and shaping stones. The result? An impressive succession of breathtaking examples of the lapidary arts—many of which have found homes in museums and galleries.
Glenn's TorusRing™ gemstone cut explodes the familiar model of the "expected" gem cut. Inspired by the torus, one of nature's most prevalent forms, this cut itself creates a torus—and just what is a torus? The torus is a geometric form that appears throughout nature—picture a galaxy, hurricane or a whirlpool from above.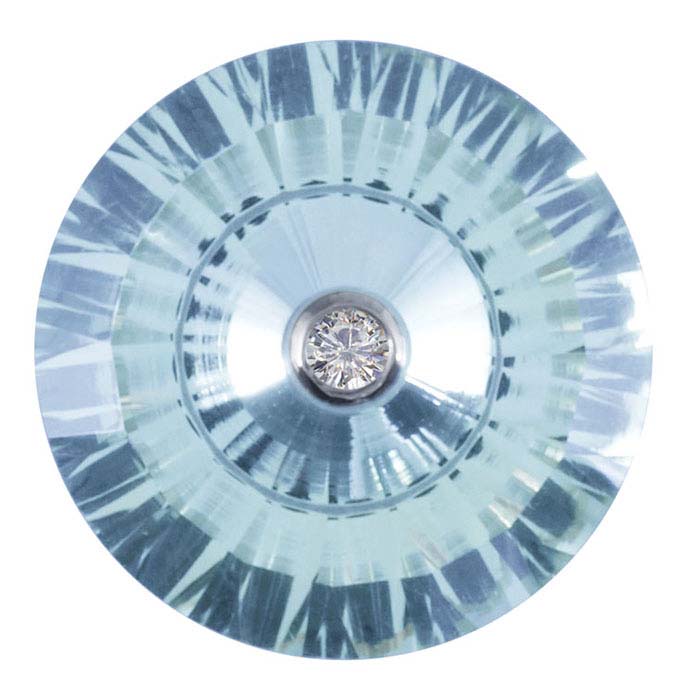 Each TorusRing™ gemstone is hand-cut and hand-faceted to draw light from outside the stone and capture it within, endlessly multiplying, flowing from curved facet to curved facet. This unique cut takes about five times longer to create than a traditional round brilliant and features a white diamond bezel-set in white gold. At the heart of the TorusRing is an inverted, faceted cone carved into the back of the stone that gives these gemstones their unusual, eye-catching appearance. Visit riogrande.com and see the amazing TorusRing™ gemstones today.
Also, don't miss our exclusive TorusRing™ mountings made especially for the gemstones. The gemstones and mountings will inspire your most cutting-edge designs, you'll see!