Pickle and Pickles
The acid solution jewelers use after soldering to clean up the flux and surface oxides has nothing to do with pickles. Or does it? This wonderful article by Charles Lewton-Brain on Ganoksin called "Pickling Notes" speculates that "the term comes from the chemical jewelers once used to do the job: Alum, which is also traditionally used for making pickles." Turns out that alum has some advantages and is great for removing broken drill bits, which Lewton-Brain explains. It's a great little article on pickle, and we recommend putting it on your reading list!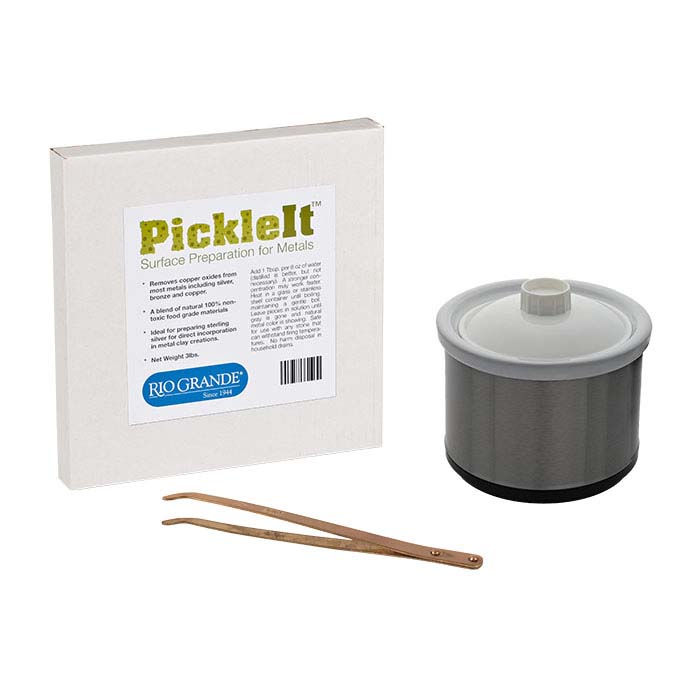 Quick-Change Handpieces
Changing out tools on a regular chuck-style hand piece takes some time, and quick-change handpieces really make the job simple and quick. If, for example, you're polishing metal or setting stones and need to use a lot of different tools for the same project, a quick-change handpiece can really help.
One important fact you need to know about these hand pieces: They only accommodate a 3/32″ shank. So all the tools you use will have to be that same size. There are several to choose from, so how do you choose the right one? Jewelry Tech Team member Phil Scott says it's kind of like buying shoes: you need to get one that fits you and your style of working. If you need help narrowing down your choices, our Jewelry Tech Team members are here to help. You can call us (800-545-6566), email us, Facebook us or chat us from our homepage and we'll help match you with the perfect quick-change handpiece.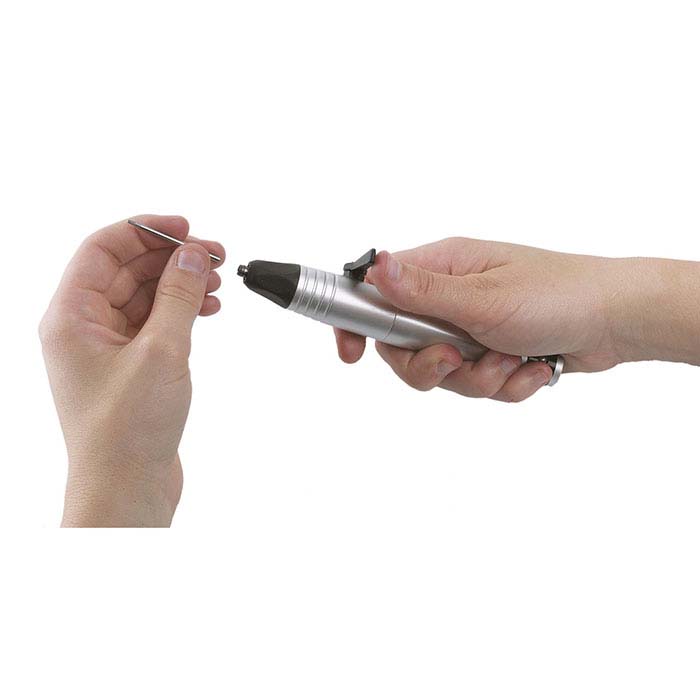 Bench Pins
Phil Scott of the Jewelry Tech Team has a favorite saying: "If it's not broke, don't mess with it." Well, bench pins were just made to be messed with! Think of them as clean slates that you can customize to your best advantage. The cool thing is, everyone has a different way of doing it. Check out this great video from the people at the Gemological Institute of America. It demonstrates one way you can customize the bench pin for ring sizing and repair.
Thanks for reading—we hope this helps make your time at the bench easier. And if you ever have any questions, we're happy to help. Give us a call at 800-545-6566.