When I first heard we were going to carry Renaissance Wax, I'm pretty sure I did a little happy dance and let out a squeal. I adore using Renaissance Wax on my finished BRONZclay™ pieces to seal in the rich color of the bronze. But it's not limited to just bronze, the wax works on any metal—silver, copper, brass—you name it, it'll work.
Renaissance Wax is super easy to use. When I asked Mark Nelson what he liked most about it, he said, "This is soooooo much easier to use than lacquer. Simply rub it on, let it dry and buff with a soft rag. I have a piece more than 20 years old that I used it on and it still looks great. It will wear off of jewelry but it's easy to reapply."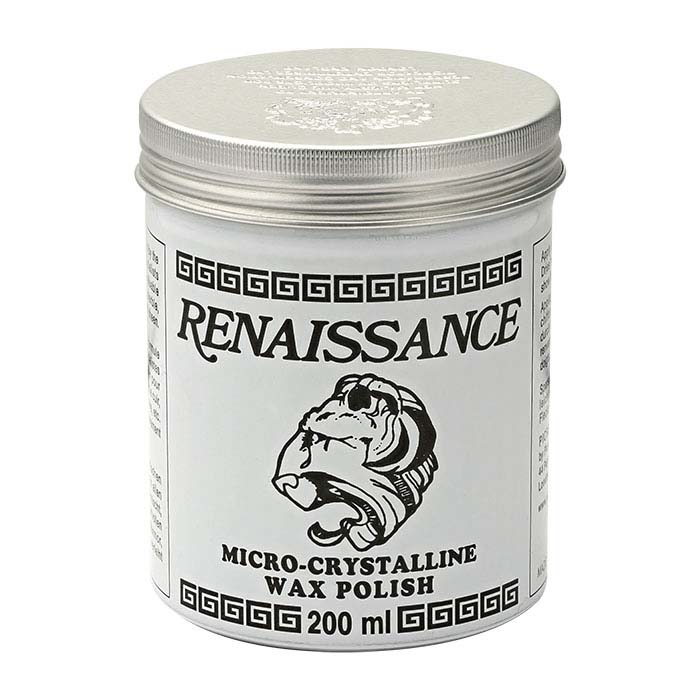 One of the best things about Renaissance Wax is its versatility. You can use it on more than just metal or jewelry. It's great for a wide range of applications:
Wood carvings and furniture–the wax enhances the patterns in the wood and protects existing finishes.
Sculptures—a quick coat delivers a beautiful luster on stone, metal and wood.
Marble—protects the surface of marble, cutting down on costly repairs.
Paper—waterproof kites and paper airplanes. (This use is one of my favorites!)
Leather—shine your shoes with it!
Musical instruments—care for guitars, violins and other wood-bodied instruments by adding a layer of Renaissance Wax to the surface, to protect against acids and oils transferred from the player.
These are just a few potential uses of this versatile product—if an item needs protecting, call on Renaissance Wax!