Vibrate your way to a great jewelry finish using vibratory finishers; these pieces of equipment are little workhorses in a mass-finishing set-up. Compared to rotary tumblers, vibratory finishers are faster, more efficient and, for the most part, less noisy. The action within a vibratory finisher, which is different than that which occurs in a rotary barrel, allows this type of finisher to work more quickly and more effectively.
Vibratory finishers are ideal for abrasive cut-down processes, as well as for burnishing and polishing tasks. Hard abrasive media, such as aluminum oxide ceramic or plastic media, accomplish cut down very effectively and are available in a variety of grits. The interior bowl shape of a vibratory finisher pushes your media up the walls of the barrel as it vibrates and toward the center of the bowl, then sends it cascading down and back around in a circular motion. This action keeps the pieces and the media in a constant state of motion. The pieces of abrasive media are typically held together by a binder; as the pieces cascade over one another, the binder slowly breaks down to continually expose fresh abrasive surfaces to rub against the jewelry pieces. The media evenly removes small amounts of metal to produce the desired finish.
In addition, most vibratory finishers have an available option of running with an external flow-through system. The flow-through system helps keep the solution in the barrel clean by continuously drawing it out of the barrel and passing it through the flow-through set-up, emptying the barrel of soiled solution and preventing the build-up of residue on and around the work pieces.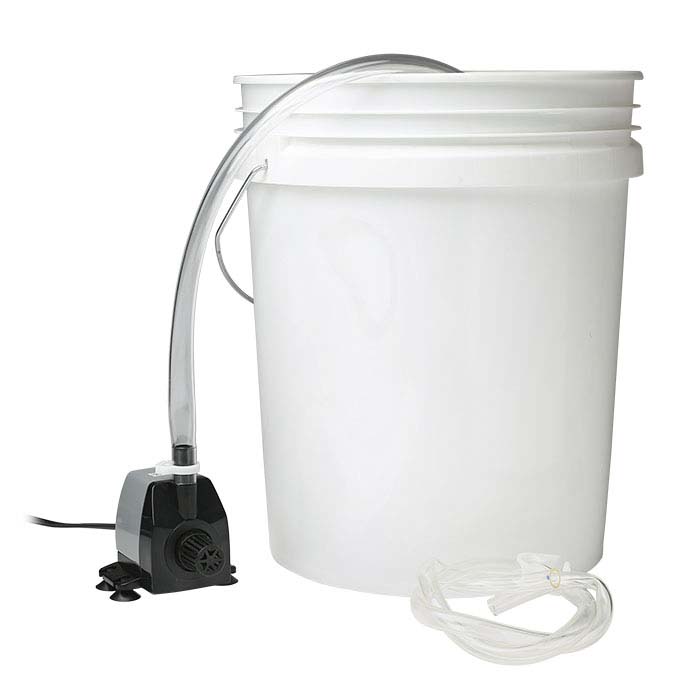 Some vibratory finishers, such as the Raytech AV-25SS, can be used with stainless steel shot, but not all will accommodate the shot due to its weight. Porcelain media is often used in vibratory finishers for the burnishing cycle as it is lighter in weight and will produce a high burnished finish similar to that produced by steel shot. Most porcelain media, however, requires a break-in cycle. You can create a fairly quick (anywhere from 8-24 hours) high-polish, final finish in the vibratory finisher by running dry media.
Offered in a variety of sizes, vibratory finishers can be used to suit a wide array of mass finishing needs. Although they tend to be more expensive than barrel tumblers, vibratory finishers will end up saving you time and money because they're faster than barrel tumblers and can hold and process various quantities of product at a time. The Avalon vibratory finishers come in several sizes, are designed for wet or dry media and are and excellent choice for large-production mass-finishing.