Seasonal trends can be hard to nail down and staying on top of them is a daunting task for a jeweler busy at the bench. What do the runways of New York and Paris have to do with your work, right? Not so fast. Jewelers who ignore trends analysis and guidance are missing out on opportunities to tap into consumer demand and tie their lines into the silhouettes and styles that are vibrating through the market. Whether you choose to ignore them or not, trends will drive your customers' behavior, and having your hammer on their pulse can translate directly into sales.
We've partnered with Juliet Hutton-Squire, co-founder and director of Adorn Insight the leading global jewelry trends and market intelligence consultancy, to help bring four of the fall season's biggest trends from the catwalk to your bench.
"I started my career in jewelry as a bench jeweler," says Juliet. "I was always on the look out for reliable information that would give me design direction and help me align my production with the shifts in my customers taste and style. To this end, it gives me great pleasure to highlight the 'need to know' trend themes that I hope will inspire great product and phenomenal sales!"
Over the next couple months we'll bring you one trend every few weeks. We'll offer key silhouettes, ideas on how to incorporate it into your work, and even ways it might influence your packaging choices for the season.
The trend at the top of our list is classic pearls, reinvented for the modern day.
"Vintage inspired trends continue to gain momentum not least of all on the catwalks where interesting pearl updates were noted," says Juliet. "Whilst there was a nod to the long strands of the '20s and choker styles of the '50s, new styling options and color combinations open up a plethora of new possibilities on the design front for bench jewelers."
Pearls were so prominent during the fall shows that we were able to distill three distinct looks you can work with. Whether echoing classic vintage styles, contrasting in black and white, or embracing movement with fringed strands, one thing is clear: these are not your grandmother's pearls.
LadyLuxe
Vintage-inspired and elegant, the LadyLuxe look is built around layers. Try combining different sizes and lengths of strands in the same piece. Or pull the layers together into a choker, a popular silhouette on the fall runways. For added visual appeal think about using pearls in different colors for each strand length. Or alternate hand-carved Galatea pearls with traditional pearls in subtle tonal variations on a single strand or in multi-strand combinations.
"With a nod to 50s style and sophistication, LadyLuxe epitomizes all the glamour of a bygone era whilst new style silhouettes and product details keep it relevant for this season and the next," says Juliet.
"The layering look can also translate into multi-strand bangles. After all, a demi-parure (a matching set of jewelry) is in keeping with this vintage-inspired trend."
Try making:
Multi-strand chokers and bracelets
Long strands twisted around the neck and knotted
Graduated short chokers
Multi-layer necklaces using different shades of pearls
You can use:
Send these pieces out the door in:
---
Monochrome
Play up the contrast between black and white with this eye-catching style in endless ways. Consider using different black and white or black, white and grey combinations in a single strand or keep each strand for a different color if you are going to layer up rather than wrap and knot.
"The demand for black and white combinations continues to rise," says Juliet. "Striking monochrome jewelry combinations make head-turning statements and can easily transition from day to night."
Try making:
Double-stranded, two-tone long necklaces
A single long strand of pearls styled in a myriad of ways
A strand double looped around the neckline
Multi-strand bracelets in two tones
You can use: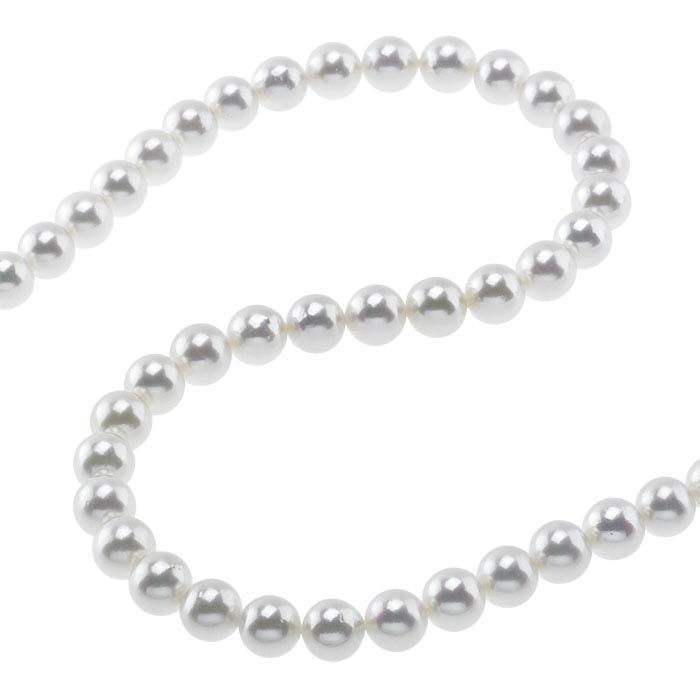 Send these pieces out the door in: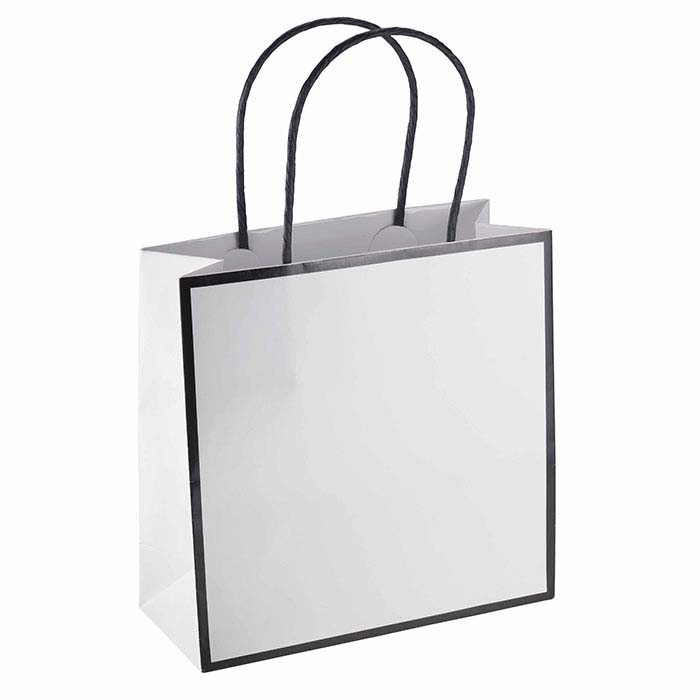 ---
Fringe
Movement is the key to this look, which gives classic pearls a new edge. Try loosely knotting multiple strands, leaving the ends free to dangle. Or drape strands in ways that fall outside the shapes of traditional necklines. Pieces in this look should embrace a sense of drama.
"Fringing is a popular silhouette traditionally associated with chain but pearls offer a fresh new take on the theme," says Juliette. "Knotted and layered up, this is 1920s styling with a difference. Loose-ended pearl strands layered up mimic flapper fringing in a modern way. Turn tradition on its head and adorn the back as a focus for this silhouette."
Try making:
Multiple strands that are knotted at the front, with the ends left dangling
Layers and layers of strands in a single color
Wrapping strands around the neck and leaving them to cascade down the back
You can use:
Send these pieces out the door in:
Street style photos and silhouette renderings are courtesy of Adorn Insight and Hannan Saleh for Adorn Insight.