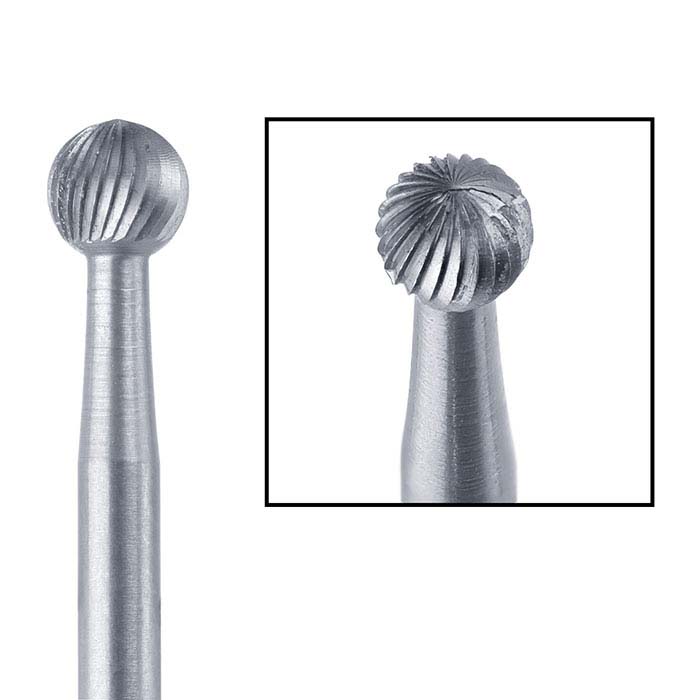 Ball Burs
Versatile ball burs can be used at any angle and get into tight areas. They are popular among jewelers because they serve so many purposes. With a ball bur in hand, you can carve recesses for sweat-soldering, engrave, texture, debur, drill and enlarge holes, cut rounded notches for stone-setting and refine bezels and prongs.
The ball burs are a favorite among the members of our Tech Team here at Rio Grande. Mark Nelson suggests grinding the tops of old ball burs flat with a grinding wheel to create a shape that is perfect for making seats for cabochons. Phillip Scott from Tech also chimed in that he has modified quite a few burs that were once ball burs.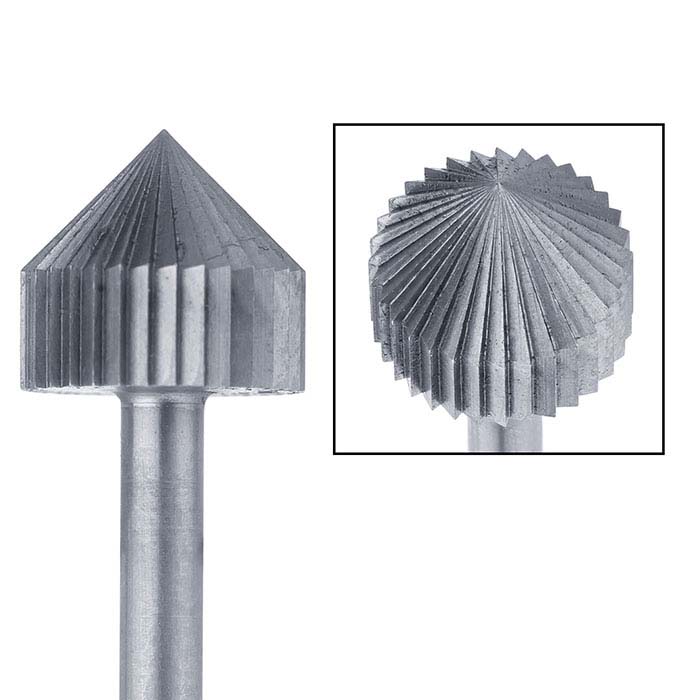 Setting Burs
Mainly used to cut seats for tube, bezel and prong setting, the setting bur is more straightforward and less likely to cut too deep than a hart bur (below) could. With the setting bur, though, it is much more important to choose the exact size to match the stone size. The setting bur allows you to cut a seat at the perfect angle for symmetrical stones.
"The tops of the setting burs always get dull first and, when they do," says Mark Nelson, "I grind them off—now I have a wheel bur. I can make it a thick wheel or keep grinding it to a thin wheel. Old burs can be ground into a variety of shapes and polished to make 'pit erasers' and burnishers."