Avalon Centrifugal tumblers provide fast, superior finishes on jewelry and eliminate media impingement (surface deformation or dimpling) that can be caused by certain media in other finishers. The bowl in an Avalon centrifugal tumbler has a tapered shape that creates a vortex-like motion, increasing contact of the media with the pieces and providing a faster, more efficient finish on workpieces. They are extremely quiet and available in various sizes.
Avalon's exceptional design is available in models suitable for a high production environment (see the Avalon TE-18), as well as in models suitable for small and medium-sized shops. Available for either wet or dry finishing, Avalon centrifugal tumblers significantly cut processing time while delivering beautifully finished jewelry products. Avalon centrifugal tumblers allow you set the speed, time and direction of the media and are programmable, which allows you to store your personal preferences.
The EC6 and the TE-18 have the Avalon dosing pump. The dosing pump provides fine control over the amount of solution used in the flow-through process. The wet tumblers run abrasive media, such as ceramic or plastic, to debur and smooth your pieces and can also run burnishing media, such as porcelain and polished ceramic, to achieve a burnished shiny finish for a pre-polish step. As for the dry TE-18 and EC6 centrifugal tumblers, they are equipped with an air blower that prevents media from entering the gap and clogging the rotor, keeping the tumbler running efficiently. The dry tumblers run dry polishing media, such as walnut and other impregnated dry media, creating a beautiful polish on the metal.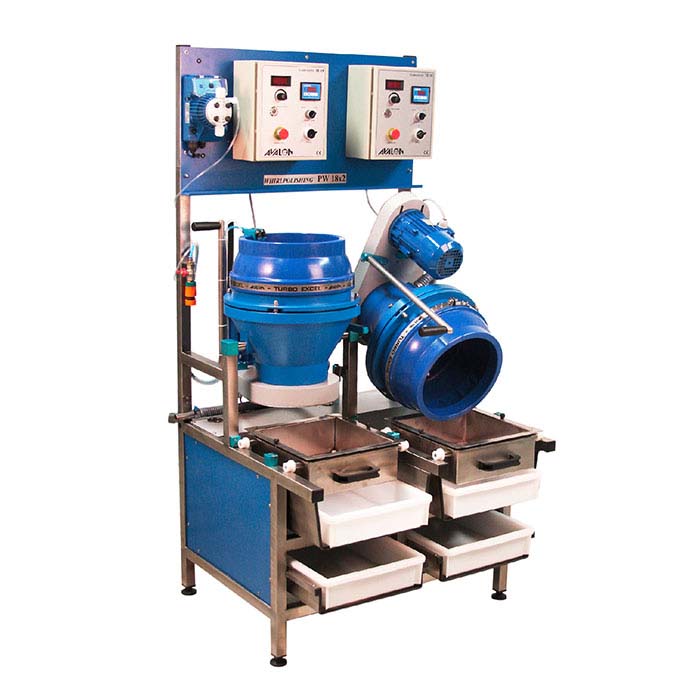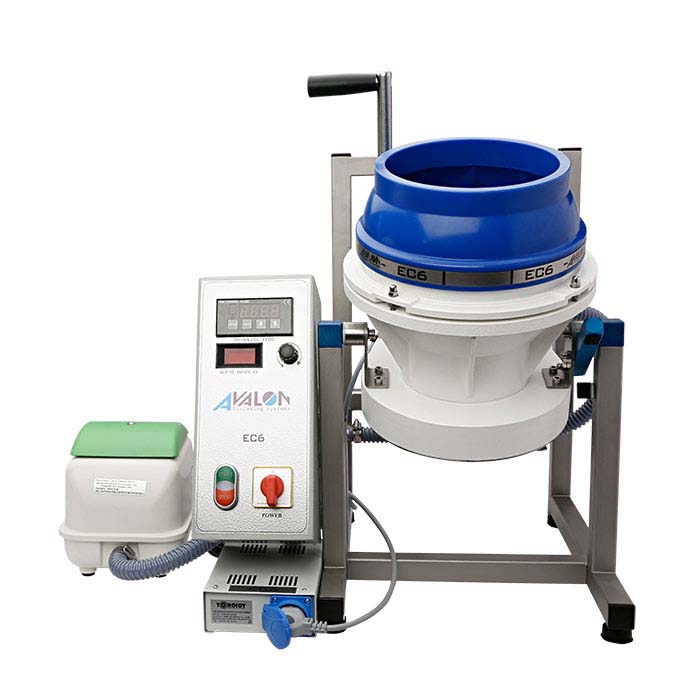 Avalon centrifugal tumblers are some of the best tumblers on the market. They are easy to operate and provide a remarkably quick and consistent finish. In fact, we love Avalon tumblers so much that we use them in-house here at Rio Grande! Give Rio a call today and let me or one of my Tech teammates help you find the tumbler that best suits your mass finishing needs!